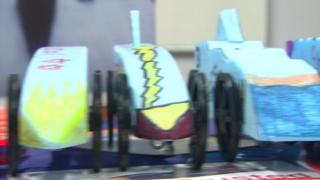 Kids try to build the fastest foam car
Kids across the UK going head-to-head to build and race the fastest foam car they can.
The 'Race for the Line' competition has been set up by Bloodhound, the team who hope to break the land-speed record next year.
They hope inspire the next generation of scientists and engineers.
Watch our video to see how Alex got on when the Bloodhound team came to visit his school.