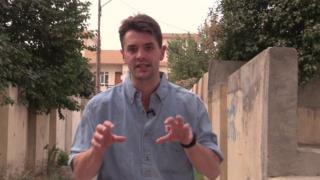 The problems facing children in Mosul
Iraq is a country in the Middle East that has been in the news for many years because of fighting there.
Now it is being talked about a lot again, because there is a battle taking place over a city called Mosul.
Charity worker, Ruairidh Villar, explains the problems facing children caught in the conflict.