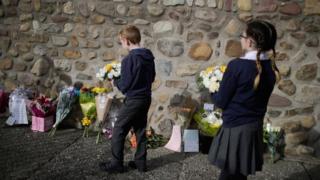 A minutes silence held for Aberfan
minutes silence was held in Wales on Friday in remembrance of a disaster which struck the town of Aberfan 50 years ago.
On the morning of the 26 October 1966, a mountain of coal waste slid down into a school and houses in the Welsh village.
144 people lost their lives in the disaster, many of them children.
After the event the law was changed to make sure that something like that could never happen again