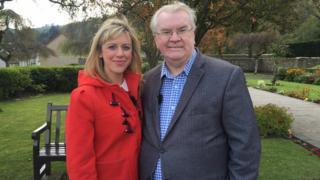 Aberfan survivor speaks to Jenny
Friday 21 October 2016 marks the 50 year anniversary of the Aberfan disaster in Wales.
A huge coal waste tip piled high above the village of Aberfan suddenly collapsed and slid down into the village, covering houses and the local school.
The tragedy shocked people all over the world, as 144 people were killed in the disaster.
Jeff Edwards was 8 years old and in the school at the time of the Aberfan disaster. He speaks to Jenny about how the community there has changed.