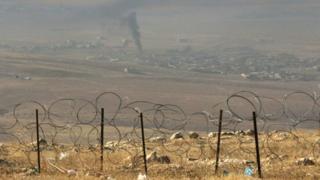 What's happening in Mosul?
Iraq is a country in the Middle East that has been in the news for many years because of fighting there.
Now it is being talked about a lot again, because there is a battle taking place over a city called Mosul.
Mosul is currently under the control of a extremist group that calls itself Islamic State (IS), but Iraqi soldiers want to take it back off them.
IS have extreme religious beliefs and use brutal violence against anyone who doesn't agree with their views.
They're trying to take control of areas of the Middle East, forcing people to live by very strict rules.
An army of thousands of troops is approaching Mosul in order to fight the IS soldiers who are in the city.