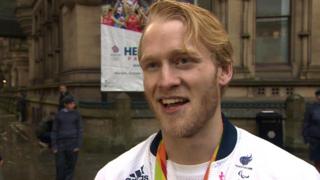 Life after Rio2016
To be a world class athlete it takes a lot of different elements, hard work, determination and a drive to succeed!
But even world class athletes don't spend all of their time breaking records and winning medals!
So we wanted to know, what have they been up to after the Olympics and Paralympics are over?
Check out the video to see what Helen Glover, Ellie Simmonds and other Team GB stars have been up to with some of their free time!