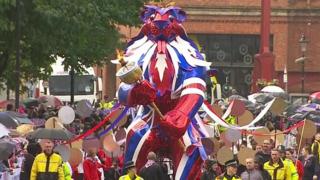 Parade celebrates Rio2016 heroes
Thousands of people filled the streets of Manchester for the official homecoming parade of the TeamGB Olympians and Paralympians who competed in the 2016 Rio Games.
It was a huge celebration after an amazing medal run for British athletes, seeing our Olympians win 67 medals and our Paralympians winning a huge 147 medals!
Jenny was there for Newsround and sent this report.