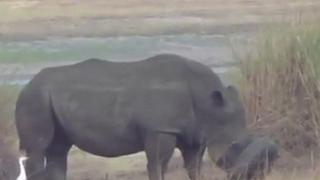 Remarkable Rhino Rescue
A rhino in Zimbabwe, in southern Africa has been rescued after it got stuck in a tyre.
The animal managed to get his snout trapped meaning he couldn't eat or drink.
When it became clear he couldn't free himself, vets stepped in and gave him some medicine, so they were able to get it off.