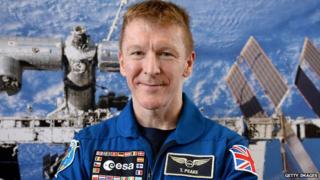 How Tim Peake went to the loo in space
British astronaut Tim Peake has been travelling across the country and meeting kids since returning to Earth from the International Space Station.
One of his missions has been to inspire children across the UK to get into science, even maybe become an astronaut just like him.
And he stopped by to answer some of your burning questions including how he went to the toilet in space.