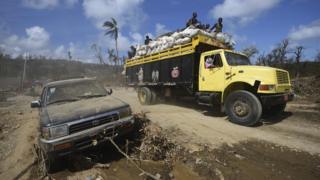 RODRIGO ARANGUA
The United Nations say more aid is needed in the Caribbean country of Haiti.
Ban Ki-moon, the man in charge of the UN, says more food, shelter and water is needed to help the people of Haiti after Hurricane Matthew knocked down houses and caused massive flooding two weeks ago.
During his visit, Ban visited a school housing hurricane victims in Les Cayes. He promised to help them and urged them to "stay strong."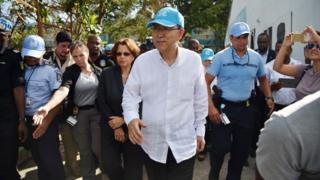 HECTOR RETAMAL
The Category 4 hurricane tore through Haiti on October 4 leading to 1.4 million Haitians struggling, with approximately 175,000 left homeless.
An outbreak of Cholera, a disease caused by consuming contaminated food or water, has hit the region too.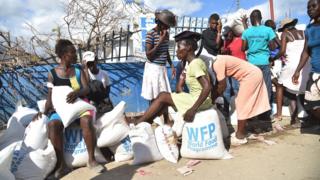 HECTOR RETAMAL
Important supplies like materials for roofs, food and medicine have struggled to get to the places needed most, prompting the UN to ask for more help from richer countries.
The UN launched an emergency appeal for nearly £97 million in aid, but only a small amount of that has been raised.