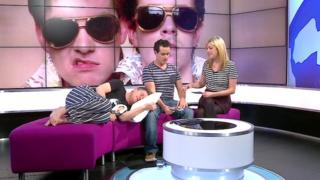 Dick and Dom celebrate 20 years together
Dick and Dom. They've been exploding onto on our TV screens for 20 years.
The duo have presented loads of different CBBC shows, including Dick and Dom in Da Bungalow, The Legend of Dick and Dom, and Absolute Genius Monster Builds. They've won a whopping four BAFTA awards and today they're taking over CBBC to celebrate the occasion.
The boys joined Jenny on the NR sofa for a few fun and games...