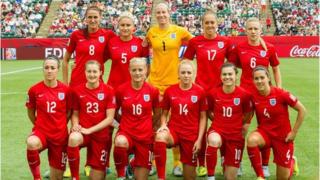 Playing for England is a 'real privilege'
We went to meet England footballers Ellen White and Alex Greenwood recently to talk about the women's game.
Both ladies were part of the successful English women's team that beat Germany to finish third in the last World Cup. They've also qualified for next years UEFA Women's EURO 2017 after topping their qualifying group.
Watch this video to find out what they had to say about being a female footballer and what it means to them to play for England at the World Cup.