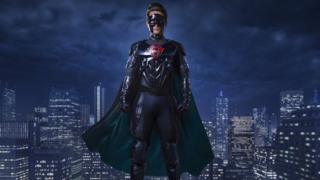 This year's Christmas special episode of Doctor Who, will see the Doctor teaming up with a superhero.
The special, called The Return of Doctor Mysterio, will be shown on BBC One on Christmas Day.
It sees The Doctor working together with a superhero called Doctor Mysterio to save New York from a deadly alien threat.
The dynamic duo will be joined on their quest by an investigative journalist, played by actress Charity Wakefield.
The mysterious Doctor Mysterio will be played by actor Justin Chatwin, and the episode will be written by Steven Moffat.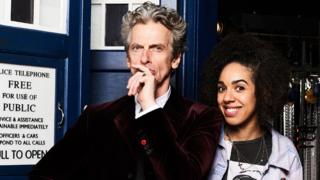 Ray Burmiston
Writer Steven Moffat said: "I've always loved superheroes and this Christmas Doctor Who dives into that world. My favourite superhero is Clark Kent. Not Superman, Clark Kent."
Matt Lucas, who said he would return to Doctor Who earlier this year, will also appear in this episode.