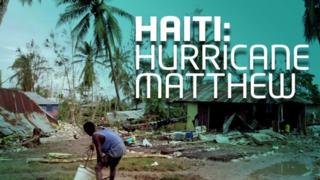 Why has Haiti been so badly hit?
Hundreds of people have died in the Caribbean country of Haiti after it was hit by Hurricane Matthew earlier this week.
Thousands more are without shelter and clean water.
It's not the first time Haiti has been badly affected by a natural disaster.
Six years ago it was struck by a powerful earthquake, which left more than 200,000 people dead.
Newsround's Naz looks at the reasons why things like this keep happening to Haiti.