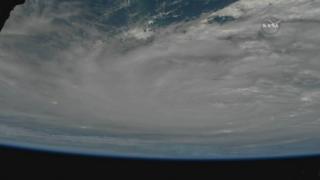 Hurricane Matthew seen from space
This breathtaking clip shows what Hurricane Matthew looks like from space.
The powerful storm has ripped through the Caribbean. Hundreds of people have died and thousands have been left homeless.
It's now heading towards the US state of Florida, although it has weakened.
Nasa has released this video of the hurricane filmed from the International Space Station.