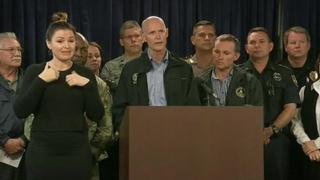 "It is never too early to evacuate"
US authorities in Florida are telling people that they should consider leaving their homes if they live in low-lying areas in the path of Hurricane Matthew.
Coastal regions are expected to suffer the worst of any damage because they are likely to be flooded in the storm surge.
Rick Scott, Governor of Florida issues this advice to "get out".