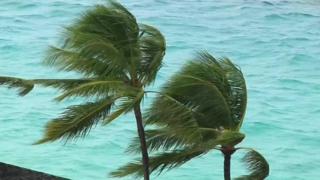 Nassau in the Bahamas gets ready
Hurricane Matthew continues to roar through the Caribbean.
"Matthew is pounding portions of the central Bahamas," the latest bulletin from the National Hurricane Centre said, adding the storm was expected to intensify as it approaches the US state of Florida.
Brett Adair, who's a Meteorologist for Weather Nation TV gives us the lowdown from Nassau as the storm approaches.