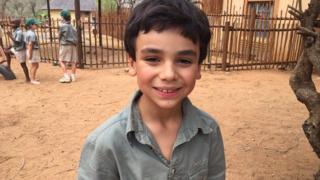 'We see wildlife on our way to lessons'
South Africa is home to loads of incredible wildlife, like elephants, warthogs and rhino.
But sometimes, as wonderful as that is, they can get in the way of everyday life.
William goes to school in the north east of the country and he says they sometimes can't use their playground, because there's a wild animal in it!