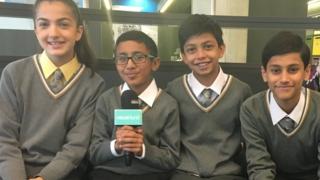 Play the CBBC Top Class quiz challenge!
The winners of Top Class have some tough questions for you - are you up for the challenge?
The team from St Pius School won the first ever series of the CBBC quiz show.
Think you're brainy? Well they've picked some tricky questions for you to have a go at.
Click play. Your time starts now!