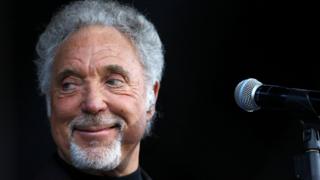 PA
Sir Tom Jones will return as one of the judges on The Voice when it moves to ITV next year.
He had been dropped from the show on the BBC last year.
But The Voice will move to ITV in 2017 and has now invited him back.
He will be joined in the red chairs by judges Will.i.am, actress and singer Jennifer Hudson and rock star Gavin Rossdale.