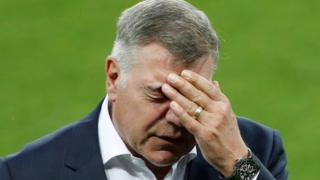 Reuters
England manager Sam Allardyce has left the job after just 67 days in charge.
It was after claims from a newspaper that he offered advice on how to get around rules on player transfers.
Sam apologised for his actions and said he's "deeply disappointed."
Under 21s coach Gareth Southgate will take over for now.
Sam had taken over from Roy Hodgson in July following England's disastrous performance at Euro 2016 in France.
But Sam only managed England for one match in 67 days, making him the shortest serving full-time England manager in history.
It means that the Football Association will have to look for another manager for the national side.