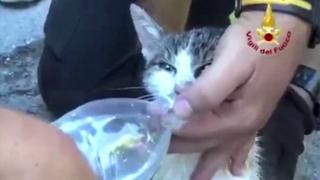 vigili del fuoco
A pet cat has been found alive in the rubble of a ruined building in central Italy, 32 days after an earthquake struck the country.
Rescue workers pulled the little feline, named Rocco, from under a mountain of rubble.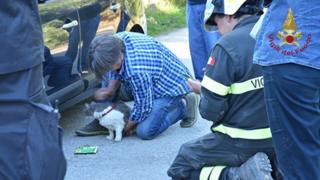 vigili del fuoco
The team say he survived by drinking rain water.
He was still wearing his red collar when rescuers pulled him out and has since been reunited with his owner.