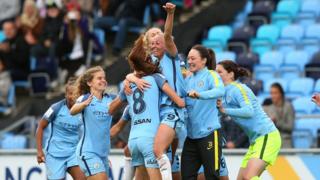 Getty Images
Manchester City have won the Women's Super League title for the first time, after beating Chelsea 2-0 on Sunday.
Chelsea captain Katie Chapman diverted a corner into her own net to give City the lead, before England Striker Toni Duggan sealed the victory from the penalty spot.
City are unbeaten in the league this year and just needed to avoid losing to guarantee the top spot.
Manchester City are now 10 points clear of Chelsea - and cannot be caught.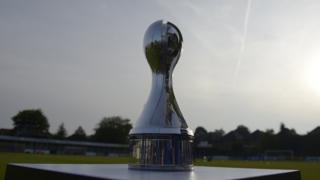 Graham Hughes
What is the Women's Super League?
The Football Association's Women's Super League is the highest women's football division in England.
The league first began in April 2011, replacing the Women's Premier League as the top tier of women's football.
There are currently nine teams in the league but by next season it will expand to include 10.
One big difference between the WSL and the men's Premier League is that the competition is played over summer.
However, this is set to change. The 2017-18 season will be played between the months of September and May as well.