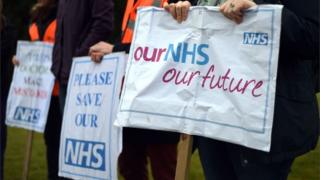 PA
Junior doctors in England have called off a series of five-day strikes over the next three months.
There had been plans for staff to not go to work in October, November and December.
It's because of an argument with the government about changes to their pay and working hours.
The government says it wants to improve hospital services at weekends, but many doctors say the new plans aren't safe and will put patients at risk.
The junior doctors' committee of the British Medical Association said that it was still against the government's plans even though the strikes had been called off.
The government has said the new contracts are fair.
A strike planned earlier in September had already been cancelled.