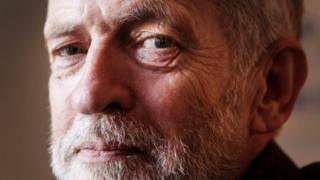 PA
Jeremy Corbyn has been re-elected as the leader of the Labour Party.
He stays in charge of the second largest party in the UK Parliament, after he won almost 62% of the vote to beat rival Owen Smith.
Mr Corbyn became Labour leader in September 2015 but faced a challenge this year from many of his own Labour Members of Parliament.
They didn't think he was doing a good enough job.
But 313,209 members of the Labour party disagreed with those MPs, and decided that Jeremy Corbyn should carry on as leader.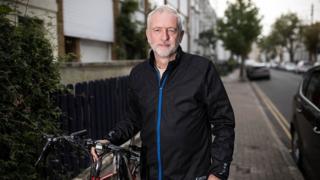 Getty Images
Jeremy Corbyn's been MP for Islington North in London since 1983.
He's a vegetarian, makes his own jam and has won parliamentary beard of the year five times.
Mr Corbyn argued for the UK to stay in the a club of countries called the European Union, but was criticised by many but was criticised by many MPs in the Labour Party.
They said he was not enthusiastic enough about the EU during the referendum vote.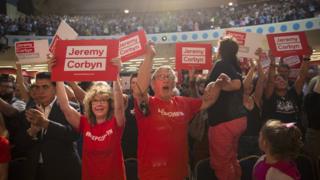 Getty Images
He wants to spend money to boost the UK's economy and get people working.
Jeremy would aim to build one million new homes over five years and said he wants to create two million new skilled jobs.