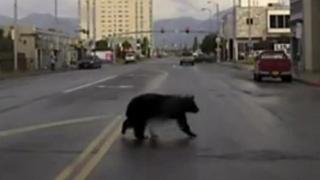 Bear on the run in US city
A young black bear was filmed by police wandering around the streets in the US state of Alaska.
The bear was seen going on a tour of the state's largest city, Anchorage.
Video of the bear's day out has been viewed more than one million times on social media.
Wildlife officials rescued the bear after its run around the city.