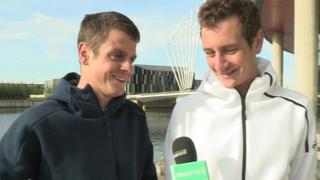 How Brownlee bros helped each other as kids
The touching pictures of British triathlon star Jonny Brownlee being helped across the finish line by his brother Alistair hit headlines around the world this week.
So Newsround asked the siblings to remember the times when they helped each other while growing up as kids.
Watch them describe their childhood memories of brotherly love, including injured fingers and broken bikes!