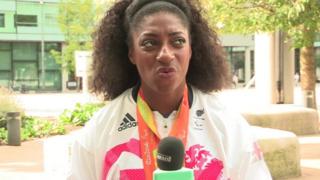 Cats or dogs? Kadeena Cox decides...
Kadeena Cox has already proven she can keep her cool - she's champion in two Paralympic sports, and was ParalympicsGB's flag bearer at the closing ceremony.
But can she handle the pressure of making tough choices in an intense Newsround Either/Or quiz?!
Find out how Kadeena feels about the choices that really matter.
Cats or dogs? Crisps or chocolate? And the biggie... sprinting or cycling?!