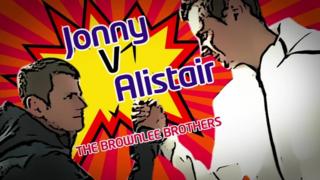 Brownlee brothers battle it out
They're the brothers who are used to competing against each other all the time.
Jonny and Alistair Brownlee are both Olympic medal winning tri-athletes who face each other in sport all the time.
They admit they are really competitive with each other, but away from sport, who has the edge.
We asked them to arm wrestle it out and answer some in-depth questions about who is the best brother.