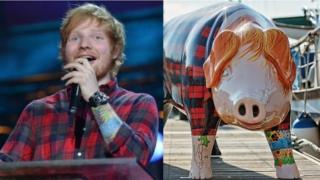 BBC/Suffolk County Council
Forget all his prizes and award-winning albums, this might be Ed Sheeran's greatest honour yet - a pig statue, made to look just like him.
The statue, called 'Ed Sheer-Ham' (get it?!) took pride of place among 39 other pig sculptures, as part of a big piggy display, all around Ipswich.
It was sold along with the others, for charity, and went for an impressive £6,200!
But most importantly of all, the statue won approval from Ed himself.
He said the design was "awesome".
But Ed's statue wasn't the only one hogging the limelight - can you guess who these other designs are?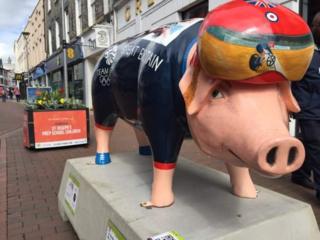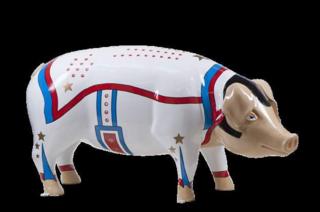 Pigs Gone Wild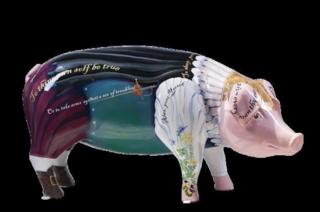 Pigs Gone Wild