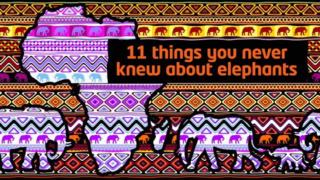 11 things you never knew about elephants
Elephants are absolutely amazing animals for a number of reasons - here are just 11 of them.
They are currently under threat though due to poaching, with tens of thousands being killed every year for their tusks.
Their tusks are made of ivory, which is considered valuable in many countries.
World leaders are meeting in South Africa to discuss how to tackle the problem of elephants being killed for their tusks.
Some people are worried that if more is not done, then there could soon be no more elephants left in the world.