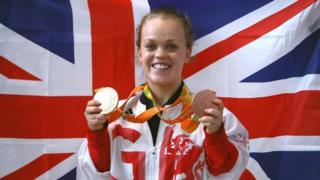 What Ellie missed most while in Rio
Five-time Paralympic champion swimmer Ellie Simmonds has just arrived home from the Rio, where she won a gold and bronze medal.
Rio was her third Paralympic Games and she has now won an impressive eight medals including five golds.
Her first Paralympics were in Beijing back in 2008 when she was only 13 years old!
But what did she miss most when she away in Brazil? Find out as Naz asks Ellie some of your questions.