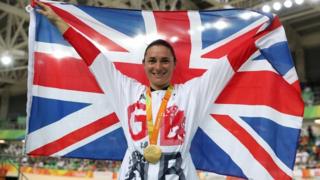 Mary Evans Picture Library
Fourteen-time Paralympic gold medallist Dame Sarah Storey is joining us in the studio and we asked you to send in any questions you had for her.
She's just returned back home fresh from winning three gold medals at the Paralympic games.
Rio 2016 was her seventh games and she has now become Great Britain's most successful female Paralympian ever.
She's coming to speak to Newsround so we wanted to know what would you like to know from Dame Sarah.

This chat page is now closed. Thank you for your comments.
Your comments
Why did you choose cycling over swimming?
Joshua, Warrington
Where was your favourite venue for the Paralympics?
Daniel and Adam, Solihull
What inspired you?
James, Leeds