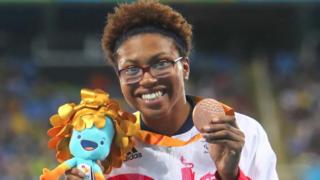 'I'll keep my medals in my schoolbag'
Kare Adenegan has had a brilliant time in the Paralympics in Rio, winning a silver medal and two bronzes.
She's just 15 years old and was inspired by watching the 2012 Paralympic Games when they were held in London.
She's excited to head back to the UK and see her friends and says she'll probably be carrying around her medals in her schoolbag for at least a week!
Martin went to meet her.