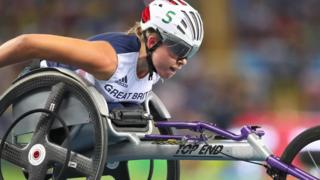 Hurricane Hannah's three Paralympic golds
Hannah Cockroft has been nicknamed 'Hurricane Hannah', and with three gold medals in Rio, it's pretty clear why.
Her wins at the Paralympics in Brazil add to the two golds she won in the London 2012 Paralympics.
She's been chatting to Martin about the success she's had in Rio.