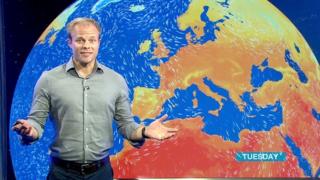 UK set for super-hot September
You might have gone back to school, but summer isn't over yet.
The UK will be getting some pretty hot weather over the next week.
Temperatures could reach up to 31 degrees Celsius in some parts of the UK this week, with night-time temperatures staying warm too.
In fact, it could be the warmest September in 43 years!
We spoke to the BBC's top weather expert Simon King to find out more...