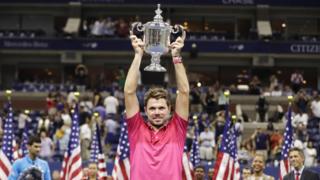 AP
Stan Wawrinka has beaten world number one, Novak Djokovic, to win the US Open title.
Wawrinka won in four sets, 6-7 (1-7) 6-4 7-5 6-3 and now has three grand slam titles.
Djokovic made a strong start by winning the first set but struggled after that.
Wawrinka has now won all three Grand Slam finals he has played in.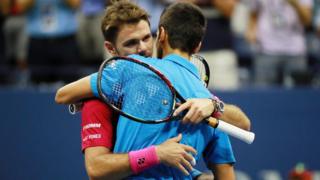 Allsport/ getty images
"My goal is to give everything I have to be the best I can," said Wawrinka,
"I never had a goal to win a Grand Slam but I am trying as best I can. Match after match I was playing better."
Djokovic, who was the defending champion, was trying to win his third Grand Slam title of 2016 and 13th of his career.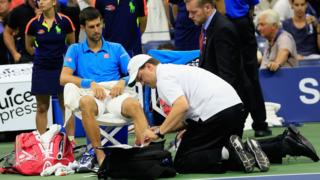 Allsport/ getty images
After the match, Djokovic said: "Congratulations, Stan, to your team as well. This has been absolutely deserved today. You were the more courageous player in the decisive moment and he deserves his title."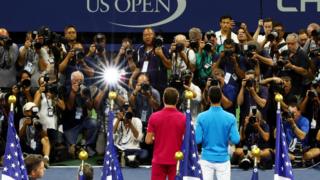 Allsport/ getty images
On Saturday, Angelique Kerber won the women's title for the first time, beating Czech Karolina Pliskova.
The title is her second grand slam of the year, after winning the Australian Open in January.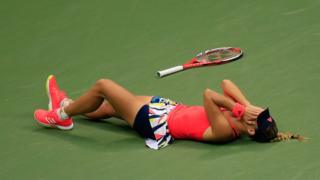 Allsport/ getty images
Kerber has now overtaken Serena Williams as the world number one women's tennis player.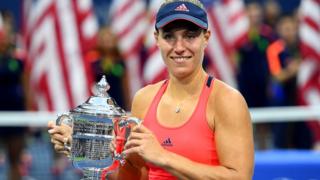 Allsport/ getty images