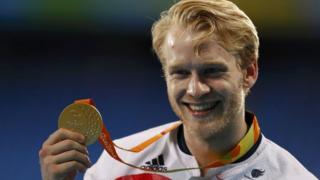 Jonnie Peacock: 'Everything is possible'
Jonnie Peacock held on to his T44 100m victory on Friday, claiming gold at the Paralympics in Rio.
He won his race in just 10.81 seconds and told Newsround it felt 'absolutely crazy' and 'amazing' to take the gold.
Jonnie said: "Everything is possible. If you get yourself with the right team and keep your head in the game, you can achieve what you want to do."
Watch Martin's interview to find out more...