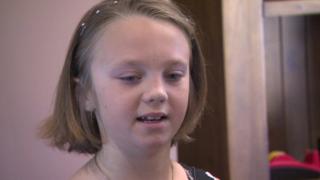 Cumbria family move back home after floods
Families in Cumbria in north-west England have been moving back into their homes after floods last December left thousands of people without anywhere to live.
Christmas wasn't the only thing ruined; many homes had to be repaired, costing billions of pounds.
Leah's been to meet one family in the town of Kendal, who are finally making a fresh start after a difficult few months.