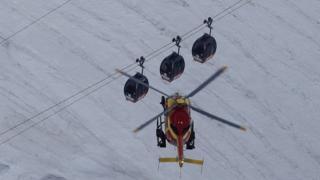 Dramatic cable car rescue over two days
More than a hundred people had to be rescued from a broken cable car lift in the Alps.
The rescue was so difficult it took two days to free everyone.
Teams used helicopters to help some of those trapped but 33 people had to wait until the next day to get down.
After a chilly night everyone was safe and well.
Find out more about the rescue operation. Here's Ayshah.