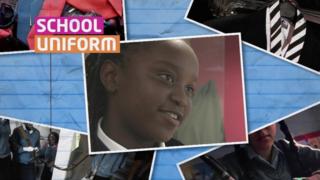 Are school uniforms too strict?
Fifty children were sent home from a school in Kent because they were not wearing the correct uniform.
Reasons for turning children away from Hartsdown Academy included "inappropriate" shoes and "skin-tight" jeans and skirts.
Some parents have said their children were upset when they were sent home and that the rules are too strict.
Head teacher Matthew Tate says a letter was sent out in July outlining the rules for pupils and that sticking to the uniform leads to better behaviour and grades.
We asked some kids in Manchester what they think about their school uniform.
Hear what they had to say.