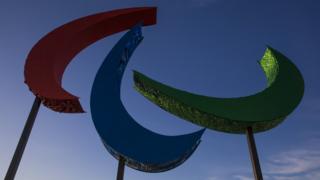 Getty Images
The Paralympic Opening Ceremony is held tonight at the famous Maracana Stadium in Rio de Janeiro, Brazil. Then eleven days of sporting action begins!
From archery to wheelchair rugby, there are 22 different Paralympic sports for you to get excited about.
Each sport has different physical demands and so has its own set of classifications to decide which athletes can compete in each event. It's sure to be a gripping competition.
We want to know what you're looking forward to and why.
Your comments
I am looking forward to the swimming and Ellie Simmonds is my inspiration.
Akshita, Milton Keynes, England
I am looking forward to seeing how the Paralympians do the sports compared to how Olympians do it.
Caitlin, Edinburgh, Scotland