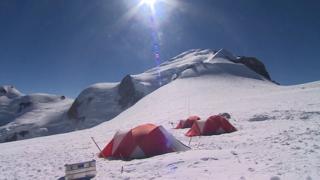 Glacier ice to be stored in Antarctica
Antarctica's known for being very cold and snowy - so it might seem pretty strange to send ice there from somewhere else in the world.
Well that's exactly what scientists are planning to do.
They're drilling out samples of ice from other places where it's melting, and storing it in Antarctica to make sure it doesn't get lost forever.
They want to rescue the information locked deep inside the ice.
Watch this report to find out how it works.