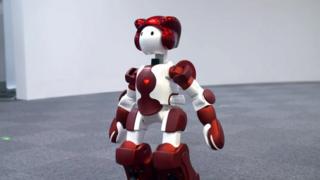 New robots to help at Japanese airport
An airport in Japan is testing robots to help travellers get around.
These cool gadgets will whizz around Tokyo's Haneda Airport.
They speak Japanese and English and can give directions and even pose for a selfie.
Trials started this week - it's hoped they'll be up and running by the end of the year.