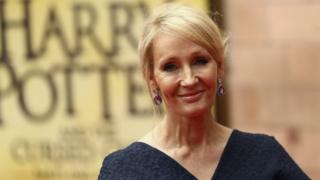 Reuters
Harry Potter author J.K. Rowling has released three new books telling stories from the wizarding world.
The short stories in the "Pottermore Presents" series have been released online as eBooks, and are meant to be read in about an hour.
They're called: "Hogwarts: An Incomplete and Unreliable Guide", "Short Stories from Hogwarts of Power, Politics and Pesky Poltergeists", and "Short Stories from Hogwarts of Heroism, Hardship and Dangerous Hobbies".
The books will explore some of the things that the original Harry Potter series didn't cover, such as details about the Hogwarts ghosts and teachers, and what happens when the Sorting Hat can't decide on a student's house.
They also look into wizard politics, Azkaban, the wizard prison, and the mysterious second wizarding war.
The makers of Pottermore, hope that the books will help readers get to know the characters and places in the Harry Potter series better, and help provide a bit more detail about the wizarding world.