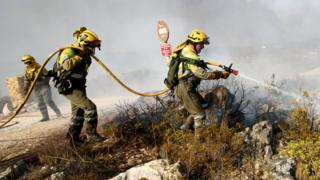 MANUEL LORENZO
A huge forest fire that destroyed large areas in southern Spain has been brought under control by emergency services.
300 fire fighters tackled the blaze and more than 1,400 people had to be evacuated from their homes.
The fire took hold on Sunday, not far from the popular tourist resort of Benidorm.
The Spanish police think some of the fires might have been started on purpose.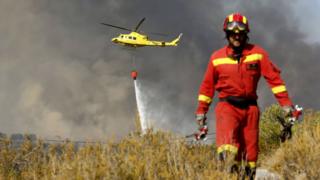 MANUEL LORENZO
The wildfire has destroyed around 790 acres of land and several buildings, local emergency services said.
Many people affected by the fire were evacuated to schools to spend the night.
Residents living nearby also offered those who had been moved places to stay and gave them food and water.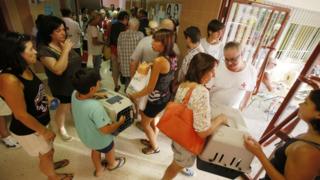 MANUEL LORENZO