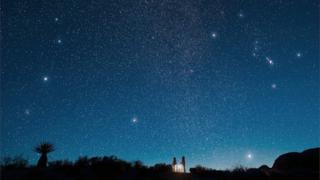 Stargazing spots announced across UK
Stunning starry scenes in the night sky can be hard to come by if you live in a city or a town.
But today, 17 new "dark sky" spots in the UK have been announced - to help give more people the chance to go stargazing.
Here's Naz with more.