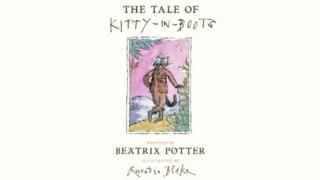 Tale of Kitty-in-Boots brought to life
From Peter Rabbit to Jemima Puddleduck - author Beatrix Potter created some much-loved characters.
But there was one story that never made it on to bookshelves - until now. The Tale of Kitty-In-Boots has been discovered 100 years after it was written.
And, now, illustrator Quentin Blake - famous for his drawings in Roald Dahl books - has made the pictures for the new book.
Find out more here.