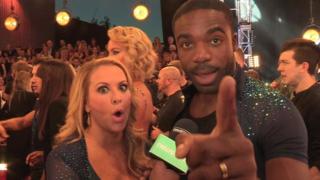 Strictly's Ore: I split my trousers!
From trouser tears to forgetting the steps, this year's Strictly contestants have been revealing their biggest worries!
The cast of 2016 told our Ayshah some of their dance floor worries and embarrassments at this week's red carpet launch.
A couple of this year's judges also offer up some advice to the 15 newbies...
The new series kicks off on Saturday evening.