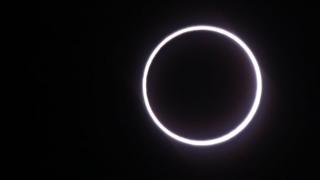 AFP
Take a look at this incredible "ring of fire" eclipse which could be seen across parts of Africa.
Thousands of stargazers came out to watch the eclipse, which only lasted for a few minutes, using special protective glasses.
This particular eclipse is called an "annular eclipse".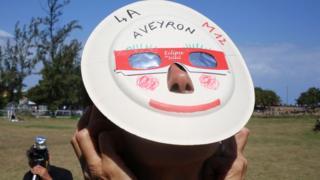 AFP
It happens when the moon is farther away from the earth, making it appear smaller.
This means that when it passes in front of the sun, it doesn't completely block it out like a total eclipse.
Instead you can still see the outline of the sun behind it, creating the amazing "ring of fire" effect.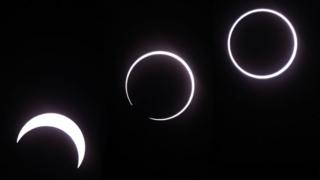 AFP
This happens because the the moon does not move in a perfect circle around the earth, it is more like a squashed circle or an ellipsis.
This means that sometimes it is closer and further away from the earth.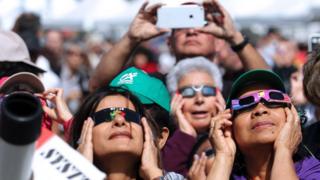 AFP
The next eclipse is due to take place in February 2017, and can be seen from parts of South America and Africa.